Lisa N. Aguilar
Pronouns: she, her(s), ella

Assistant professor
Educational Psychology
250 Education Sciences Bldg.
56 East River Road
Minneapolis, MN 55455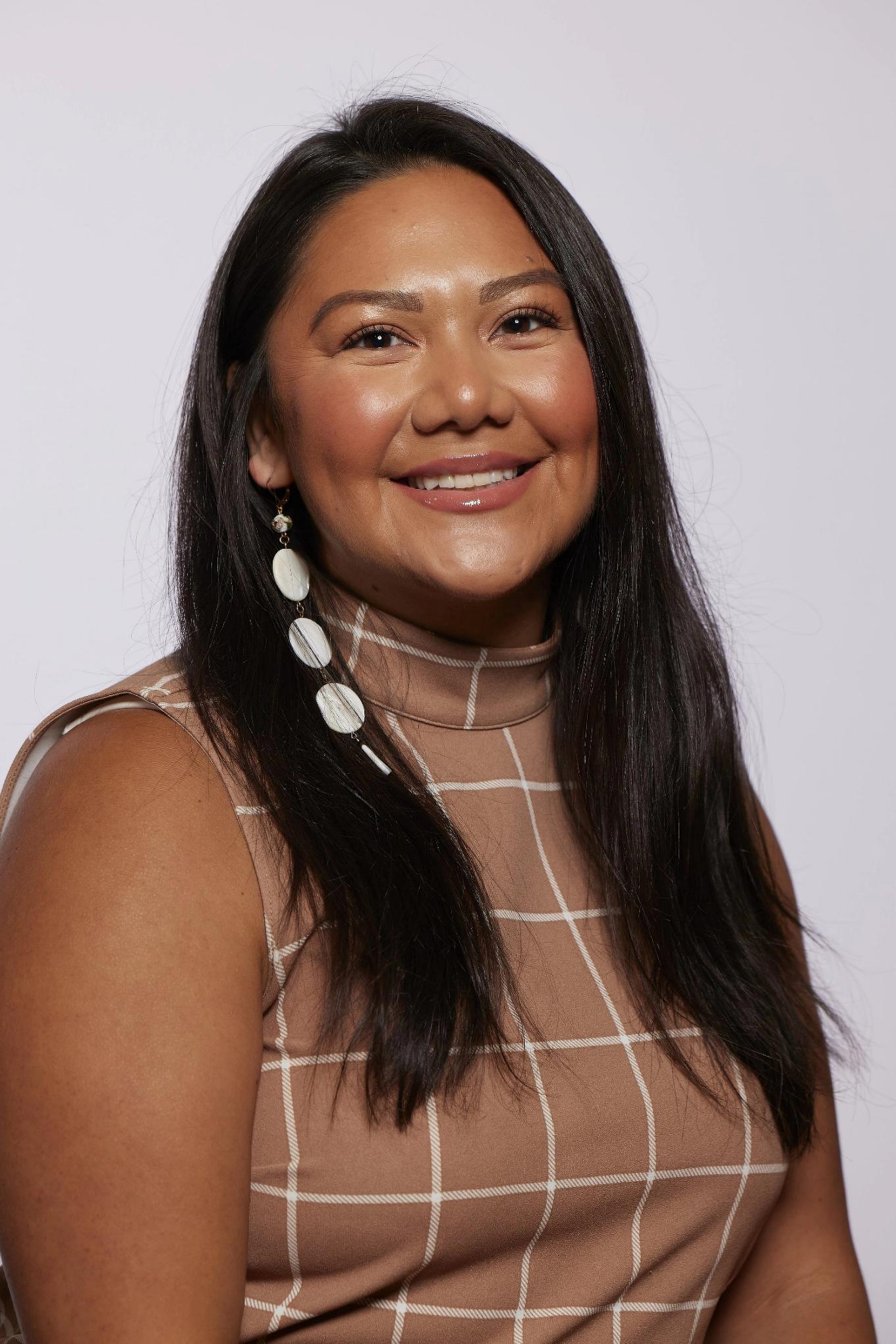 Areas of interest
Indigenous youth, families, and communities
Indigenization
Decolonization
Visiting and storytelling
Cultural identity
I am currently accepting doctoral students in the school psychology program. Students with research interests that align with mine are encouraged to apply, including students whose research interests fit broadly under the umbrella of the topics above.
Degrees
PhD
NCSP (Nationally Certified School Psychologist)
Biography
Dr. Aguilar is an Indigenous (Enrolled member of MHA Nation, Očhéthi Šakówiŋ, and Chicanx) woman, relative, and researcher. Her work aims to decolonize educational spaces and Indigenize school psychology by working alongside Indigenous students, families, and communities. Dr. Aguilar is the Co-Chair of the Indigenous American Subcommittee within the National Association of School Psychologists, and Editorial Board member of School Psychology Review and School Psychology International, and a Contributing Editor to the Communiqué, a school psychology practitioner journal.
Awards & recognitions
Invited Early Career Scholar, SPRCC for the Society for the Study of
School Psychology
2022 Article of the Year Honorable Mention for School Psychology Review
(awarded 2023)
2021 School Psychology Review Reviewer of the Year (Awarded 2022)
Featured Scholar, TSP Honoring Diverse Leaders in School Psychology Project (Recognized 2021)
Research & funding grants
Division 16 Antiracism Action Grant, "Anti-Colonial School Psychology Learning Collaborative"
Publications
Aguilar, L. N., *Mojica, K., *Lim, H. S., *Palmer, J. S., *Ruiz, M. D., *Serratos, C. B., &
*Soto J. M. (In Press). Surviving and thriving in school psychology through community
building and storytelling: A collaborative autoethnography. School Psychology
International. https://doi.org/10.1177/01430343231194733
Agger, C. A., *Sam, K., & Aguilar, L. N. (2023). Postsecondary aspirations of rural
Indigenous adolescents and how schools support these dreams, goals, and plans: A
literature review and synthesis. Peabody Journal of Education, 98(4), 396-413.
https://doi.org/10.1080/0161956X.2023.2238509
Aguilar, L. N. (2023). Best practices in addressing needs of Indigenous children and
families in schools. In P. L. Harrison, S. L. Proctor, & A. Thomas (Eds.), Best practices
in school psychology foundations (7th ed., Vol. 3, pp. 113-126). National Association of
School Psychologists.
Pham, A. V., Goforth, A. N., Aguilar, L. N., Burt, I., *Bastian, R., & *Diakow, D. (2021). Dismantling systemic inequities in school psychology: Cultural humility as a foundational approach to social justice. School Psychology Review, 1-18. https://doi.org/10.1080/2372966X.2021.1941245
Aguilar, L. N., Shearin, J., Sam, W., & Mojica, K. (2021). Indigenous youth in schools: Consequences of colonialism and advocating for a better future. Communiqué, 50(1), 1, 26-30.
Presentations
Aguilar, L.N. (2023, November). Research is relationship: Undoing colonialism in school psychology. Invited speaker: Indigenous Students in Psychology Training (InPsyT) program. Bemidji State University. Bemidji, MN.

Grant, S. M. & Aguilar, L. N. (2023, August). Co-creating anti-colonial learning spaces: Building communities of resistance. [Critical Conversation]. American Psychological Association. Washington, D. C.

Robinson-Zañartu, C., Aguilar, L. N., *Kinlicheene, B., *Greensky, S., & *Peterson, R. (2023, February). Relationality, responsibility, reciprocity, resistance: Working alongside Indigenous youth and communities. Documented session: The National Association of School Psychologists Annual Convention. Denver, CO.

Aguilar, L.N. (2022, November). Tribal critical race theory: Implications for educational policy. Invited speaker: Celebrating Native education: The power of Indigenous Peoples. Sponsored by San Diego State University Native Resource Center and SHPA Native Scholars and Collaborators Project. San Diego, CA.

Aguilar, L.N. (2022, October). Indigenizing and decolonizing school-based practices: Being in right relationship. Invited speaker: Alaska School Psychologists Association Fall 2022 Conference. Anchorage, AK.

Aguilar, L. N. & D'Costa, S. (2022, January). The Land that holds us: Indigenizing mental health spaces. [Difficult Dialogue]. 2022 National Multicultural Conference and Summit (virtual).

Aguilar, L. (2021, September). Blood quantum: So, how much Native are you? Invited speaker: School of Education Diversity, Equity, & Inclusion Professional Development Series. Bloomington, IN: Indiana University.